Elmo Rietschle Blower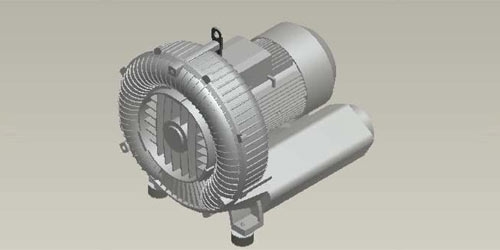 Elmo Rietschle offers a wide range of single and multi stage radial blowers for vacuum and pressure application. The main applications for Elmo Rietschle radial blowers are packaging and paper handling. As a pneumatic equipment distributor, Republic Pneumatics offers Elmo Rietschle blowers for their outstanding quality and renowned technology.
Some technologies are so good that it is hard to improve them. Side channel blowers from Elmo Rietschle set just that example. Side channel blowers are used for conveying gases and gas air mixtures.
If you are packaging or handling paper or many other applications for radial or regenerative blowers, Gardner Denver, Elmo Rietschle, and Republic Pneumatics should be at the top of your call list.
R series compact rotary lobe blowers are positive displacement and oil free. The R series Elmo Rietschle blowers can be customized to cater to varying demands of customers' applications.
If you are using All Star, Rotron, or Gast blowers, you may want to look at the many dimensionally interchangeable features and long lasting quality Elmo Rietschle offers.
Republic Pneumatics sell and service the complete range of Elmo Rietschle products. Call us regarding your application. We can help!
Providers