Gardner Denver Heliflow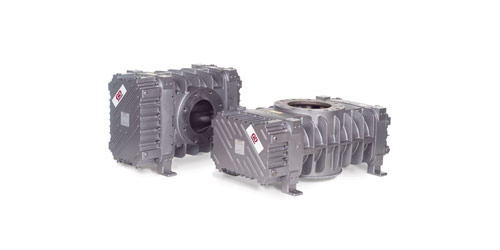 Gardner Denver blowers and vacuum pumps provide up to 15 PSIG, 16' Hg, and airflows to 3200 CFM. As your pneumatic equipment distributor, Republic Pneumatics offers GD Heliflow blowers, or solid, helical tri lobe rotors, which eliminate the potential for unbalanced rotors caused by build up of ingested material inside the impellers.
Noise levels are reduced by 4 -7 dba over similar sized straight lobe blowers. Lower pulsations also protect downstream instrumentation and extend blower life.
These Gardner Denver blowers offer an overhung load limit of 13,500 in-lbs, which is a massive improvement over competitive blowers that limit overhung load to less than 7999 in-lbs.
An industry leading 30/24 warranty ensures that Gardner Denver and Republic Pneumatics stand behind their product.
Contact us for your toughest applications. We can handle them!
Providers