Gardner Denver Pump STP 125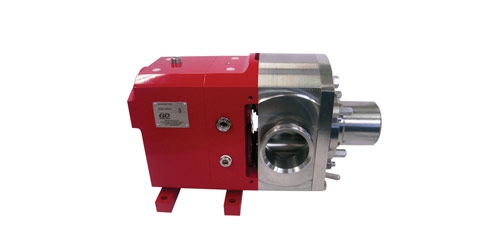 Think of Republic Pneumatics as your source for Gardner Denver pumps. We're proud to carry the #1 industry preferred pump that brings with it low operation costs and superior flexibility.
The Gardner Denver Pump STP125 stainless steel food grade pump is specifically designed to load and unload tank trailers and railcars. Non contacting, tri-lobe rotors on this Gardner Denver pump assure you of contamination free, low pulsation product transfer with flows to 232 GPM.
Seals available for the Gardner Denver Pump STP125 include O-ring, mechanical or double lip seal. Simply remove the rotors and pull the seal out for easy seal changes. The design allows for easy cleaning and maintenance. Standard ports are 3' ACME male. Optional ports are male camlock and NPT by special order.
Republic Pneumatics is a stocking, sales and service company for stainless steel Gardner Denver pump products. Call us for your food grade pump needs!
Providers