Quincy
QTS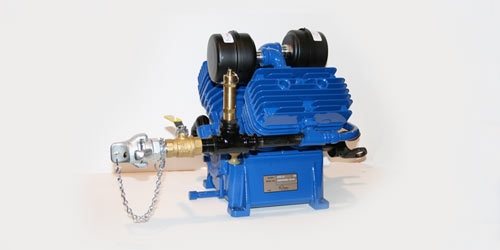 Quincy QTS compressors are rapidly becoming one of the most reliable piston compressors for pressure unloading tank trailers. The robust and functional design covers low horsepower and demanding applications where you require reliability. Quincy QTC compressors continue to set new standards in quality with heavy-duty cast iron crankcase, ductile iron crankshaft, and much more.
QTS 5 Hydraulic Package
Republic Pneumatics is your industrial tool expert. In our effort to find or source the right tools for each unique job, we present the "R-Pak" QTS-5 hydraulic drive package unit. In the picture below, the R-Pak is mounted on top of a Roper product pump for chemical unloading with an air compressor or product pump.
We're ready to help you customize the QTS-5 R-Pak for your industrial use and streamline your processes today. Republic Pneumatics can provide sales, service, repair and complete packages for your pneumatic conveying needs. Contact us to quote your next package!